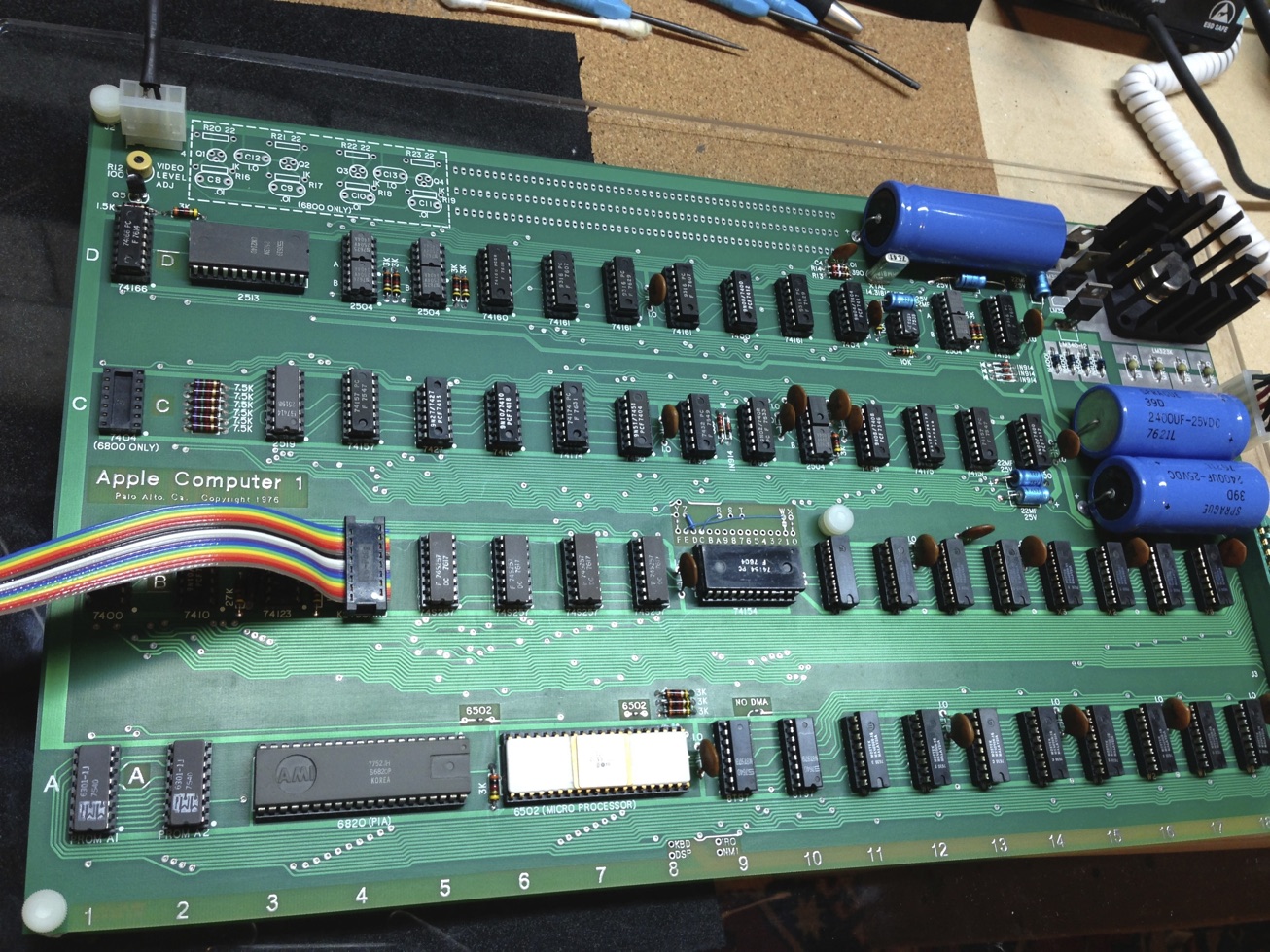 Assembled Mimeo "Byte Shop" Apple-1 reproduction using date correct components
Back in 2009, Mike Willegal created the Apple-1 Mimeo, the 1st hyper accurate reproduction of the Apple-1 computer. The Apple-1 is the highly collectible and desirable the first product produced by what would become Apple Computer Inc. While there was another reproduction, the Obtronix, produced a few years before it was easily distinguished at a casual glance from an original unit.

Initially Mike created the Mimeo using hi-resolution photographs of a later NTI board, adapted to represent the early "Byte-Shop" units. Over the years access to current Apple-1 owners has allowed Mike to improve the accuracy of the design to the point where even the mounting holes perfectly match the original. Other reproductions have been created since Mike first created the Mimeo, but none match the quality, accuracy and reliability.

Many original Apple-1 owners have built Mimeo reproductions and cassette interfaces so that they do not have to risk their original units but can still enjoy the simplicity and fun the Apple-1 can provide.

Willegal Apple Cassette Interface (ACI) boards are currently in use on more than a few operational Apple-1 units.